"Preserve your memories, keep them well, what you forget you can never retell."
— Louisa May Alcott
I Don't Know About You, But I Have A Bad Habit Of Writing Something Really Important Down On A Random Piece Of Scratch Paper, Only To Never Find That Important Note Or Thought Ever Again.
Whether it be keeping a diary, 2AM thoughts, dream journal, grocery list, poetry, etc., having a tangible way of retrieving your internal thoughts has endless benefits.
Here are 5 of our favorite journals right now!
When ALL THE FLOWERS spawn your biggest ideas.
Featuring a hard cover wrapped in printed book cloth, lay-flat binding, a coordinating bookmark, and gold foil accents, this wild-flower dream is sure to spark your inner voice.
These quirky planners are the perfect accessory to your tote. They've got a variety of sizes and bindings to perfectly fit your needs!
Walking through life with AN AGENDA of the feminist sorts.
This customizable agenda doubles as a daily reminder of how badass you are! Design the interior best fit your lifestyle.
For those needing some extra structure in their day, THIS ONE'S FOR YOU.
The FIve-Minute journal is the simplest way to start or end your day happy. Whatever your excuse for not keeping a journal is, this journal will eliminate them.
A minimalist ORGANIC VIBE for the hippie soul.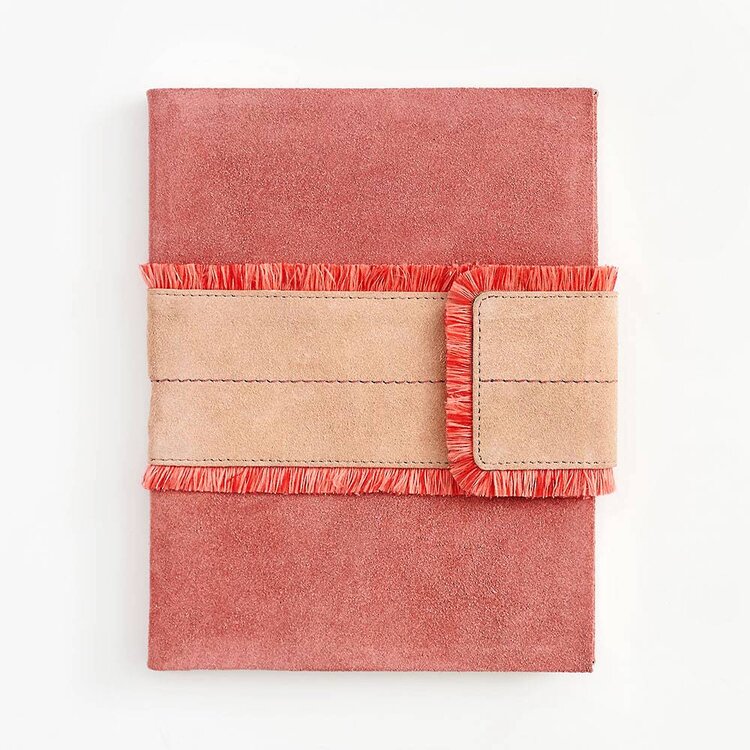 These blank pages are just waiting for you to write your big ideas down. Aren't the fringe and coral suede are just the CUTEST?!
*BONUS: Write the right way.