Monster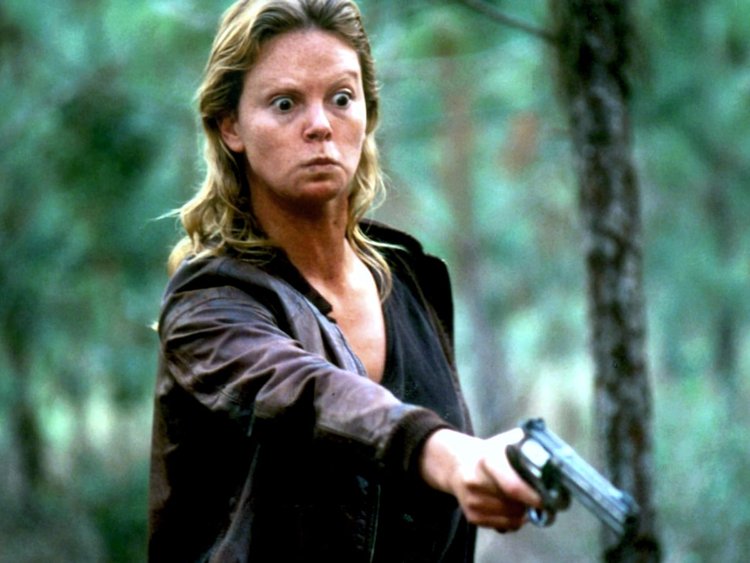 Watch the film adaptation of our first True Crime Lunch Club topic! Aileen Wuornos was an American female serial killer and sex worker that shot and robbed at least 7 of her male clients. Her story is famous, not only because women serial killers are rare, but because Aileen and her erratic behavior were clear products of her harsh upbringing and life.
White Hot: The Rise & Fall Of Abercrombie & Fitch
We all witnessed the cultural phenomenon that was Abercrombie & Fitch. We saw it at its prime, we all know what it's like to have passed by the store in the mall back when it was always packed and had shirtless employees standing outside. We also are all aware of its culture of exclusivity and reservation for "cool kids", and witnessed its lack of inclusivity lead to its downfall. We all know Abercrombie felt racist (among many other -ists and -phobias), but it's really wild to see them admit it.
Old Enough!
If you're in the mood for something extremely adorable, Old Enough is a reality series of very short episodes set in Japan. They follow toddlers on their very mature and responsible errand runs and trips to the grocery store. It's just really cute to watch a 3-year old make a grocery list and shop on their own.
Phantom Thread
If you're in the mood for an intense, a bit toxic, strangely kinky romantic drama with a plot twist, Phantom Thread is the movie to watch. It has quickly become one of my favorite movies and I can't tell you why without spoiling it. You'll just have to watch it yourself (and please, feel free to approach me in the loft and we can discuss it).
The Principals of Pleasure
We are clearly very interested in the topic of pleasure and sex education around here. Watch this short docu-series about female sexuality and the lack of education about it. Women, non-binary people, scientists, and sex educators come together to debunk myths and fill those information gaps for everyone.