Watch These Women Making Money Moves
Here at the Sesh Loft, we LOVE a good binge-worthy show or movie. But do you know what we love even more? Seeing women empowered in their career and getting the attention/credit they deserve. So we decided to combine the 2 (productions & empowered women) by creating a list of eight of our favorite shows with Strong Female Lead you can watch right now.
How To Get Away With Murder:
This legal thriller follows the main character, Annalise Keating – a strong willed no nonsense woman -, who goes above and beyond to protect her students. From sex, drugs, and murder, this show-stopping original will leave you speechless and hell, maybe even learn a thing or 2 you didnt know about the constitution. 
My Mad Fat Diary:
Set in Lincolnshire, troubled teen Rae is confronted with mental health issues, boys and school. Based on the book "My Fat, Mad Teenage Diary"  this teen drama series encompasses the high-school experience and it's embarrassing moments. Prepare to cringe.  
Star:
Lee Daniels' latest series "Star" has several female characters. Based on 3 women who yearn for a chance in the music industry only to realize it's terribly flawed. Sisterhood is tested, betrayal is indefinite and everyone is looking for fame. Will their once unbreakable bond survive? Or will they be torn apart forever?
Lady Bird:
A coming-to-age movie told by a young girl in Sacramento struggling to find her identity and purpose in life. Female producer Greta Gerwig does the perfect job highlighting overprotective parenting, capitalism, and the inevitable dread of entering young adulthood, whilst adding touches of humour and beautiful montages of the beloved city.
Buffy The Vampire Slayer:
This American supernatural series stars Sarah Michelle Gellar.  Follow the chronicles of being a vampire slayer and her friends' notability Allison Hannigan. Overall Buffy is a one- woman show full of killing vampires, love triangles and high-school drama. Could it be any more chaotic? This fan favorite is sure to keep you entertained. 
Short Term 12:
This short film follows Grace (Brie Larson), a twenty-something supervisor who works at a children's center. Between having a secret relationship with her co-worker and a baby on the way, Grace finds it hard to separate her career and personal relationships. This heartfelt indie film depicts the importance of empathy and its impact in disadvantaged communities.  
Dumplin:
"Dumplin", a young adult novel written by Julie Murphy, tell-tales the story of main character Willowdean, Aka Will Dixon, an overweight teen who struggles with self-esteem and body image. With her mom (Jennifer Aniston) being a former pageant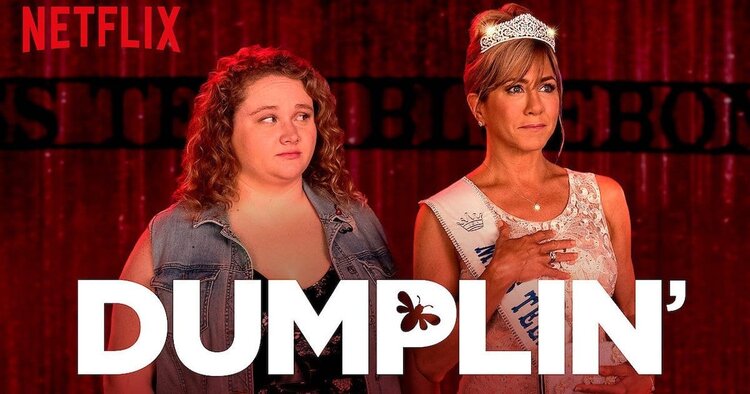 Girlfriends:
Screenwriter and producer Mara Brock Akil unfolds the stories of black women. Starring Joan (Tracee Ellis Ross), the courageous leader, Maya, the sensitive soul, Toni, an intellectual and ambitious real estate professional, and Lynn, who struggles to find her path. Watch as these women mirror the black experience and it's intriguing take in modern society.
Did you know?
We go LIVE on IG twice a week for our series called
Netflix Chics
where we watch a noteworthy show and talk about each episode. Check out our instagram @seshcoworking to binge watch the next show on our series and chat about it with us!
Written by: Ronyell Wells
Edited by: Brynn Heggen